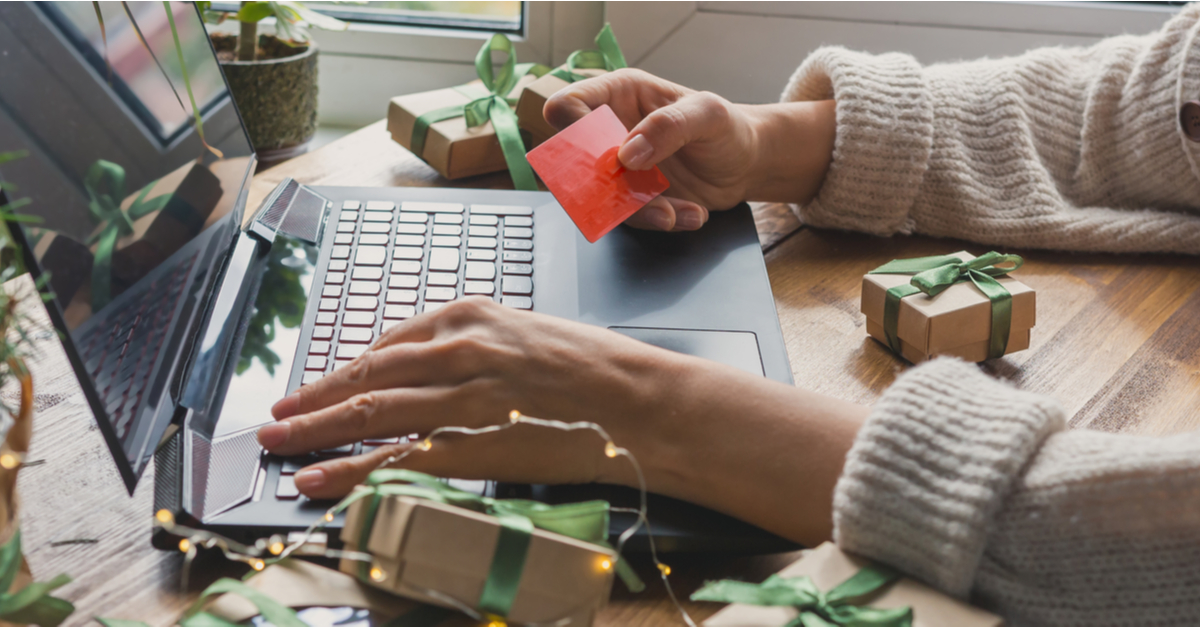 For the first time ever, Black Friday spending has dropped this year. However, according to the Adobe Digital Economy Index, this shouldn't be a cause for concern. While the $8.9 billion of online Black Friday sales falls short of the 2020 figure of $9 billion, overall holiday online sales are expected to increase between 9–10% while consumers are expected to spread out their purchasing from October to December this year.
Cyber Monday spending showed a similar drop, going from $10.8 billion to $10.7 billion. When assessing the numbers, the 1.4% drop over the course of Cyber Week — from $34.4 billion to $33.9 billion — shows a significant, if not catastrophic, change in consumer spending.

Let's take a closer look at some of the key consumer trends and how your business can prepare for them:
Smartphone Usage Up
This year smartphones accounted for 44.4% of all online purchases on Black Friday, up 10.6% from 2020. A similar 8.4% rise in smartphone-driven sales was seen on Cyber Monday. Furthermore, ecommerce platform Shopify announced there was a 5% increase on Black Friday purchases made on smartphones — which now account for 72% of all sales. It's more important than ever to have the right software to guarantee functionality across all devices.
Spreading the Spending
The introduction of earlier holiday deals this year has helped to spread traffic throughout the holiday season and has lessened the pressure on brick-and-mortar retailers. While a massive 90.4% drop in physical stores sales on Thanksgiving day from pre-pandemic numbers may seem alarming, this is simply the result of many stores that closed on this holiday. Retailers, concerned about supply chain issues, aren't in as much of a rush to sell everything in a few days anymore and have spread out promotional deals across more weeks.
Curbside Pickup and In-store Shopping
Adobe data shows a massive 70% rise in curbside pickup compared to November 2019. As many as 21% of Thanksgiving and Black Friday online customers opted for this method of collection, reflecting fears of supply chain issues and shipping delays. These same fears appear to have resulted in an increase in in-store shopping, with a 47.5% rise on last year's numbers, despite continued COVID-19 concerns.
Supply Chain Issues
With websites showing a 124% increase in out-of-stock messages compared to the beginning of the pandemic, data shows customers' fears are not unfounded. Due to supply chain issues, retailers are under pressure to limit discounts to maintain profit margins, and this results in potentially higher prices. Discount rates in the United States in the week leading up to Cyber Monday were on average 8% lower than last year.
Brian Field, Senior Director of Global Retail Consulting at Sensormatic Solutions, believes such issues will drive consumers towards "unified commerce options like buy online, pick up in-store and pickup at curbside." If these methods are going to become increasingly important, then what better way to guarantee success than by working with Quivers. An overall 10–15% drop from pre-pandemic levels of in-store shopping doesn't have to be a problem if your brand has the right hybrid shopping and fulfillment solutions.
With Quivers, you can deploy in-store and curbside pickup with external retailers, selectively route ecommerce orders to physical retailers for fulfillment, and offer real-time B2B purchasing. Furthermore, when you sync external retailer inventory to your ecommerce store, the risk of out-of-stock messages is significantly reduced.
If you're concerned about supply chain issues or other potential problems that could affect your sales over the holiday season, Quivers can help.