Leverage the power of brick-and-mortar to give your customers a convenient, premium shopping experience and maintain eCommerce growth this year.
Last year, in the face of the Covid-19 pandemic, e-commerce sales grew an unprecedented 24 percent globally compared to in-store sales, which decreased by 7 percent (Forbes). In-store performance likely would've slipped much more if it weren't for fulfillment options like curbside and in-store pickup. Brands that were prepared to sell online mitigated some of the lost in-store sales, but because in-store sales still make up about 80 percent of total retail sales, many could not completely cover the loss with e-commerce. We are going to tell you how to maintain that e-commerce growth through 2021.
E-commerce isn't going anywhere. It's expected to grow 13 percent in 2021 (Kiplinger), and it's essential to continue to optimize the online shopping experience. Options like BOPIS (buy online, pickup in-store) and curbside pickup will stay in high demand. Consumers have grown very accustomed to these hybrid fulfillment options over the last year in particular. According to the National Retail Federation, "most consumers will be looking for local businesses that offer hybrid solutions."
Utilizing local shops will help provide incredible e-commerce experiences
Brick-and-mortar will make a big comeback in 2021 as vaccines are rolling out, and people are going to want to experience in-store shopping again. Kiplinger expects in-store sales to rise 7 percent in 2021. According to the National Retail Federation, consumers will flock to stores once it is deemed safe to shop. So how does a brand optimize its e-commerce experience while continuing to support the rebounding wholesale channel?
The answer is to offer in-store pickup and curbside fulfillment. These options meet consumers' expectations while decreasing fulfillment time, reducing abandoned carts, driving store traffic, and ultimately increasing sales. It's the secret sauce.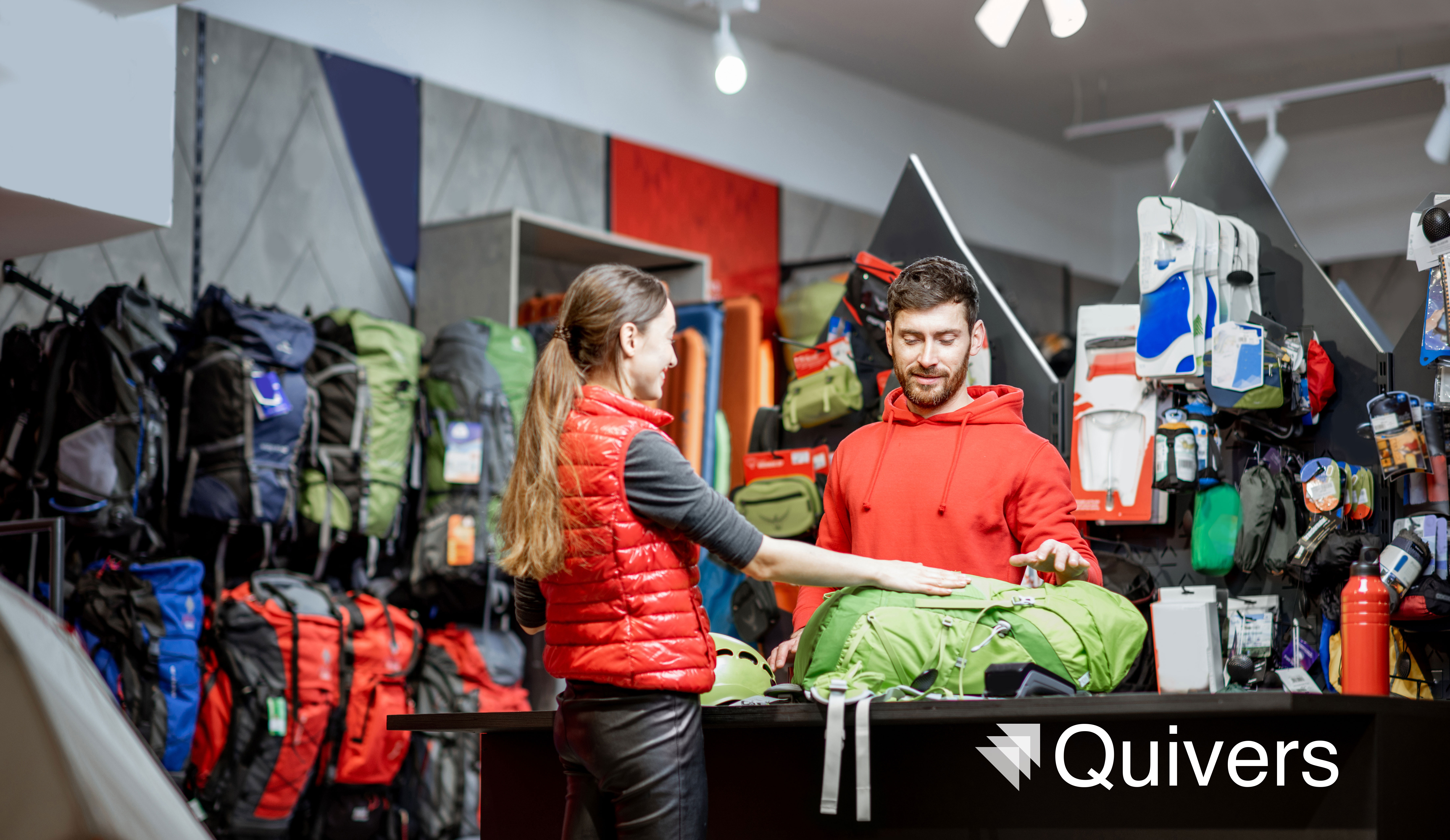 Why it is especially vital for the outdoor industry?
The outdoor industry is a tight-knit community. We rally around each other, our love for shared experiences, and we even nerd-out with each other about our gear. The shop experience is probably more important in the outdoor industry than in any other. Consumers want to talk with someone about gear, receive input and feedback, bounce ideas off someone, even receive beta on local trails. Outdoor industry consumers love their local shops, and with good reason.
These shops are also the places we go to try things on, to get our skis mounted, our boots fit, our bikes tuned up, our gear repaired, and so on. Products like yours benefit significantly from that in-person interaction and often require it. These are specialty products we're talking about. Technical, complex, specialized gear that often requires some setup, fitment, or education around its use.
As the outdoor community returns to normalcy, outdoor consumers will be jonesing to get back into their local gear shops, certainly to buy gear, but also to socialize. Let's be honest with ourselves—that sounds pretty darn nice. It is vital as an outdoor brand to support the wholesale channel. Buy-online-pickup-in-store fulfillment is a great way to do that. It's a fulfillment option that 68 percent of shoppers have used, and it's how 50 percent of shoppers decide where to buy (RetailDive). Offering BOPIS helps capture latent demand on your website, reduce abandoned carts, and increase e-commerce sales, but it's also a great way to help shops get consumers in the door, move product off shelves, and upsell.
As a specialty brand selling specialty products, you must have an e-commerce platform that can help you offer a premium, omnichannel shopping experience to consumers. Your customers shouldn't have to choose between shopping online and in-person at a store. It should all work together harmoniously with the same goal: getting your specialty products into the hands of consumers in a timely, convenient, efficient manner.
Fill out the form below to learn more about the leading commerce platform for specialty brands and how Quivers can help your business with its eCommerce growth this year.