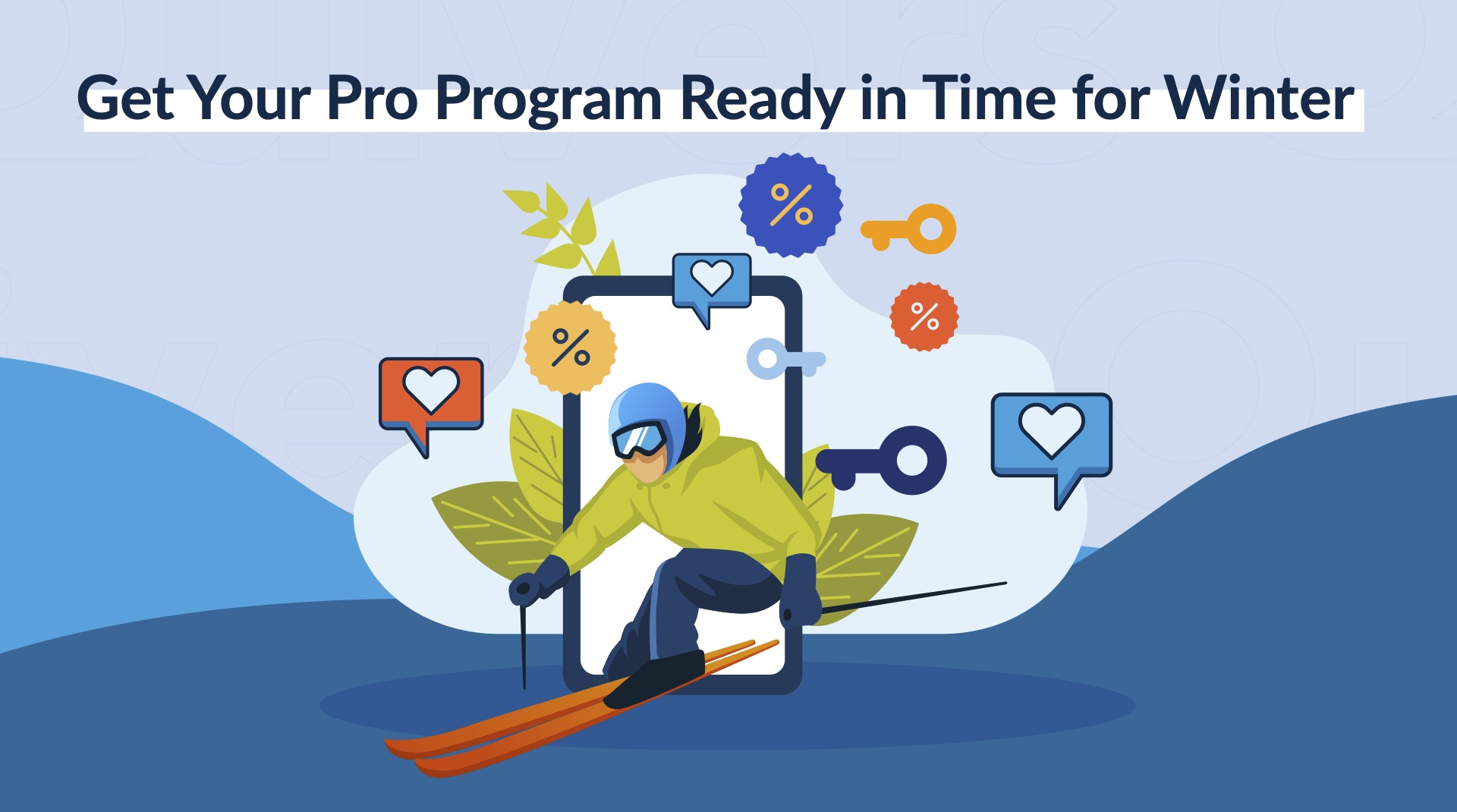 Forget ski school and getting slope-ready. Welcome to Quivers' VIP School — where we help you get your pro program set up in time for the winter season.
I see we have a question already, you at the back with the blue goggles!
What Are the Benefits of Running a Pro or VIP Program?
We're skipping the bunny slope and going straight in there, great question! A Pro or VIP program can be your brand's lifeblood and can be especially profitable if your industry is seasonal. Some balk at the costs of setting up a program, but the ROI can be jaw-dropping if you launch with the right gear.
But giving out discounts seems like it could become a bit of a free-for-all…
You're right. Pro program costs can snowball and can be easily abused. Overused codes, discounts handed around to friends of friends, pro offers leaking online… Keeping a VIP program in check can feel like an alpine tree run, and tracking the ROI like a double black diamond.
So, how do I stay on-piste?
Quivers Keeps Your VIP Program Under Control
When you start out, you'll have a bunch of questions: Who merits the discount? How do you stop them from sharing their discount with friends and family? What is the ROI on their discounted sales? These are all important questions that underpin the challenge of keeping a VIP store program in check.
Thankfully, Quivers has the expertise and all the gear you need to launch a successful VIP program and stay upright while doing it!
Quivers VIP Stores empowers you to:
Launch credentialled storefronts on any website or intranet.
Control your discounting and restrict store access to authenticated prosumers.
Avoid site-wide discounting by offering specific product variants or prices.
Combine it with another one of our tools, Ambassador Relationship Management (ARM), and you can even track the impact and ROI of your prosumers and get real-time access to a breakdown of sales.
What's more, inspired by slopeside competition, we launched the Ambassador Portal — the outward-facing part of ARM. Here your prosumers upload sales and are incentivized to compete against each other on the leaderboard, all while you set rewards and track their performance.
Sounds great! Can we see it all in action?
Of course! Check out our VIP Stores and ARM videos.
The winter season is fast approaching, but we can get you slope-ready in no time. To learn more about VIP Stores, ARM and the rest of the Quivers DTC toolkit, shoot us a line today.