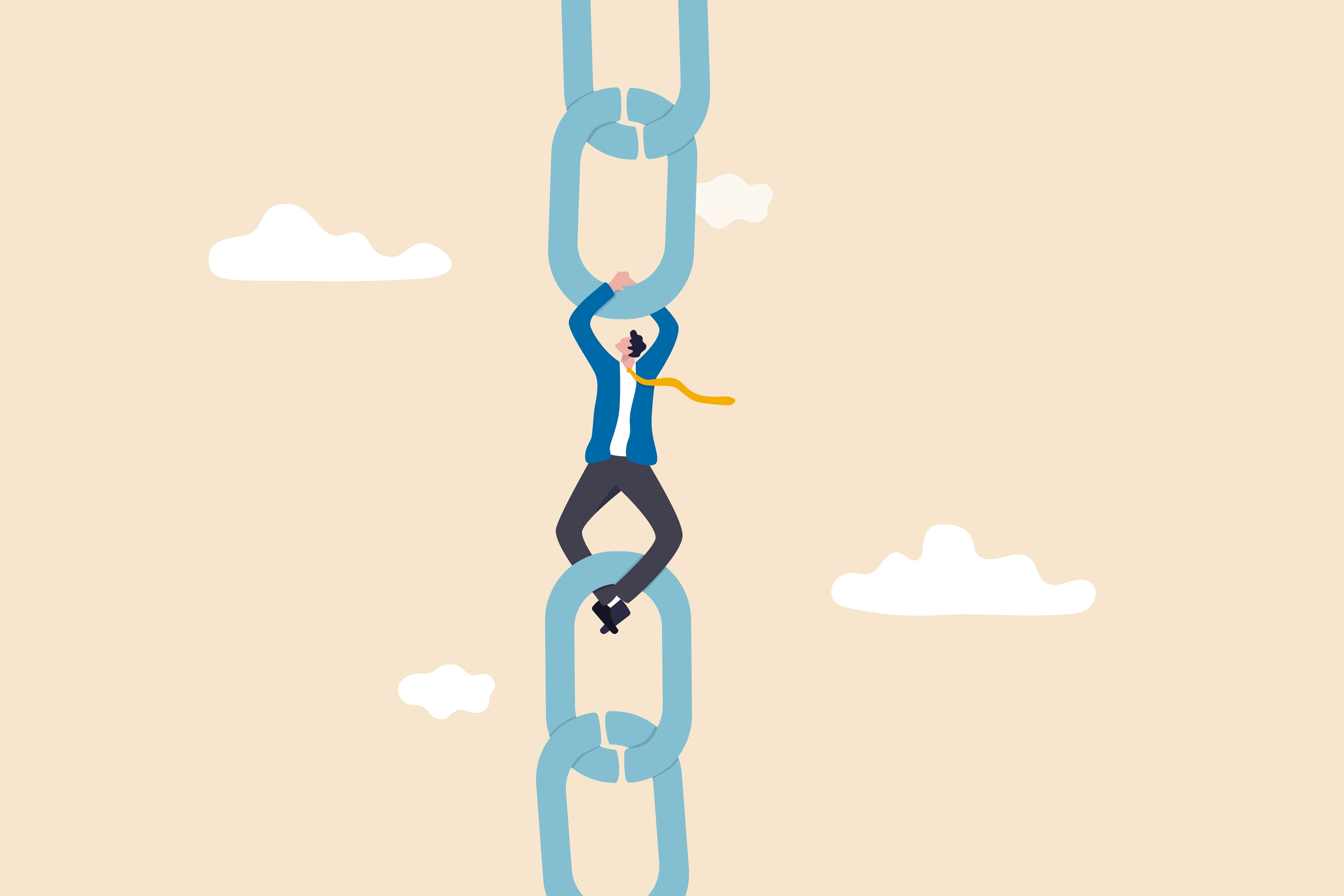 Empty shelves, trucks with no drivers, backlogged cargo ships waiting to enter ports — these are just some of the images that have dominated the current global supply chain crisis. The unpredictability brought about by border closures, COVID-19 restrictions, workforce shortages and factory disruptions has created the perfect storm. At the end of the line, it's the retailers and consumers who suffer.
Is there light at the end of the tunnel? The Wall Street Journal reports that worldwide supply chain issues show signs of improvement. However, shipping, manufacturing and retail executives quoted in the article warn it will take until the new year to return to any kind of operational normality.
In an optimized and globalized world where consumers demand goods fast, it's crucial that you buffer your business as much as possible from disruptions in the supply chain. Here are some of the ways you can ensure your store is prepared for the next bump in the road.
The State of the Market
Before we jump into actionable advice, let's look a little deeper at the current climate.
Fueled by stimulus checks, U.S. retail sales returned to pre-pandemic levels in March. According to KPMG's Consumer Pulse survey, consumers are ready to spend this holiday season…
60% of holiday shopping is still expected to be online, marking an 8% increase over 2020.
50% of respondents expressed concern about shortages in stores and shipping delays.
The expected spike in consumer demand is at odds with production levels, which have not yet ramped up after months of COVID-19 shutdowns and restrictions. Continuing issues such as materials shortages, factory closures in China, Malaysia and Vietnam, plus labor shortages and congestion at crucial U.S. ports all point towards supply shortages that threaten holiday sales.
Why Connected Commerce is Essential
Against this backdrop, it's more important than ever for brands and buyers to work together to meet consumer demand. Connected commerce — the integration of online and in-store experiences — is one of the best ways to do this.
Personalization. Personalization is made possible by gathering consumer data, including characteristics such as location and transaction history. Analyzing this data allows brands to anticipate customer needs and plan inventory accordingly. According to research, personalized assortments can lead to 10% improvements in revenue compared to policies that treat all customers the same. The ability to access real-time data enables brands to coordinate assortment decisions within known supply chain constraints.
De-couple the Sale from Inventory Location. Connected commerce also includes techniques such as dropshipping — an order fulfillment method that doesn't require retailers to physically keep the products it sells in stock, and Endless Aisle — which allows customers to browse products that may be out of stock or unavailable instore, to have them shipped to their home or local store. Such techniques reduce the time it takes to get the end-consumer their goods, and increase customer satisfaction.
Fulfill Online Orders, Beyond Retail Stocking Positions. You can help alleviate local stock issues with Ship-to-Store, offering customers convenient local pickup options whether the product is already in store or not. Customers enjoy the flexibility that comes with in-store pick up, while you increase physical footfall to your retail partner, allowing for up- and cross-sell opportunities, in addition to facilitating customized orders more easily.
Let Consumers Shop When and How They Want. When retailers have solid inventory, the challenge for brands is to satisfy high customer demand. Buy online, pickup in store (BOPIS) allows customers to schedule on-demand pickup, sometimes even for same-day collection. This meets the customer's desire to purchase online but receive the product quickly in-store, and allows for customizations, fittings, support and easy returns if the product isn't quite right.
Fulfill—Fast

Effective technology tools also help provide visibility into real-time product, inventory and shipping data. Armed with such information, you can enable fast fulfillment for your customers as inventory becomes available, in sequential order across channels, no matter where it becomes available—all to make your operations more nimble, despite disrupted supply chains.
How exactly? With data comes better visibility, which allows you to communicate better with your customers. Buyers can receive updates and important information in real-time, easing frustration at the end of a complicated chain. Additionally, you can enable pre-orders and ATS ordering which helps to better anticipate demand and adjust warehouse orders accordingly.
Optimizing Your Inventory
When supply chain issues strike, what technology should you put to work and when?
Scenario 1 — Armageddon
Scarcity is high. Neither your brand warehouse nor retail network has any stock. So what do you do? Put pre-orders to work.
You'll need to optimize inventory regardless of where the inventory shipments arrive and fulfill the orders sequentially — first-come, first-serve. Your fulfillment system requires the flexibility that allows you to move inventory regardless of where it lands.
Scenario 2 — Retail heavy
Products are scarce, but there is limited stock in your brand warehouse and your retail network has decent inventory levels. You're looking at an out-of-stock situation on your brand's website.
The solution here is to leverage your retail network inventory with Distributed Order Fulfillment, including ship-from-store, and BOPIS to reduce your "out of stock" notices and increase your inventory turnover and sell-through.
Scenario 3 — Regional gaps
There are some gaps in your inventory, but nothing disastrous. Your brand has solid inventory levels, and your retail inventory doesn't look too bad either despite some regions experiencing low stock. In this scenario, use fulfillment options such as Ship-to Store to dropship quickly and meet regional demand. This means you can power local, in-store fulfillment experiences that go beyond the retailer's individual stocking position.
Scenario 4 — Plentiful!
Everything is looking in great shape — both your brand and retail network have strong inventory levels. However, don't assume that stocking positions will perfectly match your demand patterns. When you get to this stage, this is where you really need to optimize and show true commerce excellence. It's time to use every trick in the book to maximize sales: ship from store, ship to store, BOPIS, White Glove Delivery, Endless Aisle and more. During this period, you should also aim to minimize your buybacks and discounting.
Applying These Techniques in Your Business
While technology is your best ally in the battle against unpredictable supply chains, we're all aware that it's not always possible to prevent supply chain issues from happening.
However, you can control how you respond to them. Implementing omnichannel connected commerce is the number one move you can make today to make your brand more flexible, resilient and nimble against the odds. Quivers is the commerce platform that gives you unparalleled control over your commerce system. Quivers allows your commerce operations teams to respond quickly to whatever the environment brings you with better visibility, analysis and options that allow you to mitigate loss when supply chain issues strike.
What does this look like in practice? The National Bicycle Dealers Association is a non-profit that supports specialty bicycle retailers — their teamwork with Quivers to keep up to speed with shifting business practices and consumer buying habits. This was more crucial than ever during the post-COVID-19 bike boom, which left the US bicycle retailers and suppliers struggling to keep up with unprecedented demand alongside factory closures and shipping delays. According to Heather Mason, President of the NBDA, Quivers has played "a vital role in this trifecta link of brand, retailer and consumer. In an industry 3 years back that faulted online sales, we have witnessed a huge growth trend that is here to stay."
Want to learn more about how you can reduce the impact of supply chain disruptions on your business? Check out our recent webinar, where our VP of Marketing, Ben Barenholtz, takes a deep dive into the tips and techniques we've highlighted above. 
Alternatively, if you want to jump straight in and learn more about how Quivers can support your brand, request a demo from our friendly team today.