The commerce game has changed…
The team at Quivers is incredibly excited to announce our new partnership with NuORDER to provide on-demand wholesale purchasing for ship-to-store fulfillment. If you're not familiar with NuORDER you should be. NuORDER is a B2B e-commerce platform that showcases product catalogs and enables dealers to shop and make purchase orders in a collaborative environment online. They are changing the way wholesale purchasing is happening.
Just as Quivers is building a better way to do D2C commerce, partnering with NuORDER seemed to be a perfect match, and together we have made an incredibly seamless commerce environment for everyone involved from start to finish.
With the Quivers "NuORDER Ship-to-Store" app, brands can enable their wholesale network to fulfill online orders beyond their stocking position. What this means is that when a customer is purchasing from the brand website and chooses to pick it up at their local retail location the doesn't have it in stock, that retailer can fulfill and order for a product they do not physically have in-store. In real-time Quivers will route that online order to NuORDER, a purchase order will be automatically placed, and that item will ship to the store from the brand for the customer to pick up. Yeah we're a bunch of nerds here but, come on that is cool.
This presents a number of benefits for brands and retailers alike: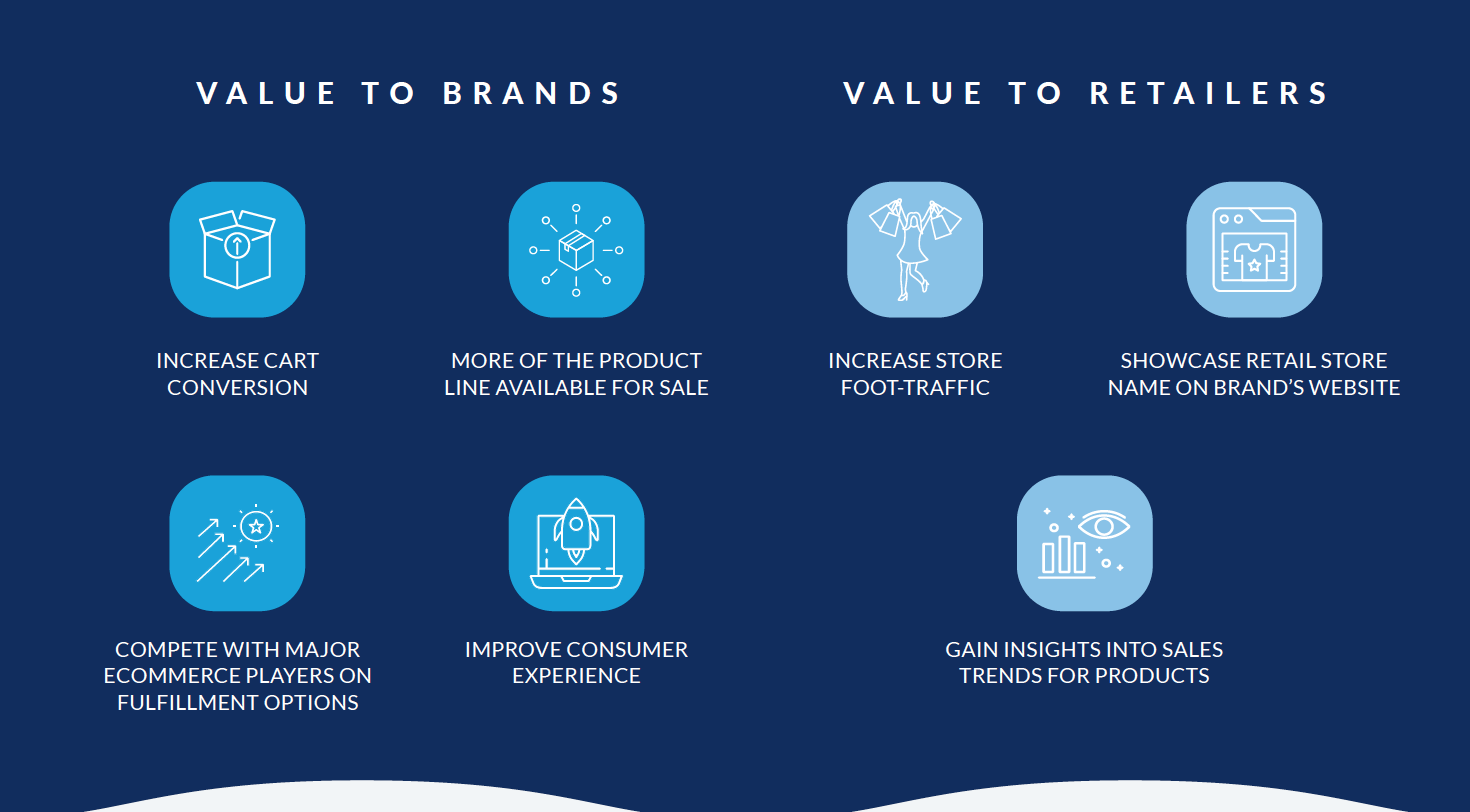 Brand Benefits
This NuORDER Ship-to-Store system presents some really incredible opportunities for brands. In-store pickup has seen tremendous growth in popularity in the last few years. In fact, 50% of consumers say they decide where to make a purchase based on if in-store pickup is offered. When it isn't, abandoned carts inevitably go up. Being able to offer in-store pickup regardless of retailer stocking position solves this problem. Not only is the consumer experience greatly improved but cart conversion greatly increases and more of the product line is made available for purchase. Additionally, by providing insight to retailers on what is in demand from their specific store, it also encourages larger wholesale purchases. It also increases sell-through, which in turn will reduce buy-back from the brand.
Retailer Benefits
First and foremost, NuORDER Ship-to-Store will enable retailers to fulfill an online order and make a sale they otherwise wouldn't have had the ability to make. If their store location is chosen for pickup and they don't have the item in stock, a purchase order is automatically placed through NuORDER and shipped to the store to be picked up by the consumer. By enabling this opportunity to provide in-store pick-up at their location, dealers can dramatically increase foot traffic, creating the opportunity for additional in-store purchases. For specialty products, this also means the opportunity to provide expert setup, fitment, and installation of items that may require it. Being a fulfillment location for the brand also means that the name of the store and the location will be listed on the brand website, which is great for exposure when a consumer enters their zip code. Lastly, by gaining insight into the demand for specific product unique to their physical location, retailers are equipped with the knowledge to make more educated wholesale buys.
Consumer Benefits
As a consumer, there is no need to worry about whether or not you can pick it up in-store. This system means you can always go to your desired store for the item you've purchased online. It also means that you can have your specialty items set up by the expert you have chosen. The benefits of buy-online pick up in-store all apply here as well. This can mean saving on shipping costs, not worrying about package theft, supporting local businesses, and more.
To read the official press release follow this link.