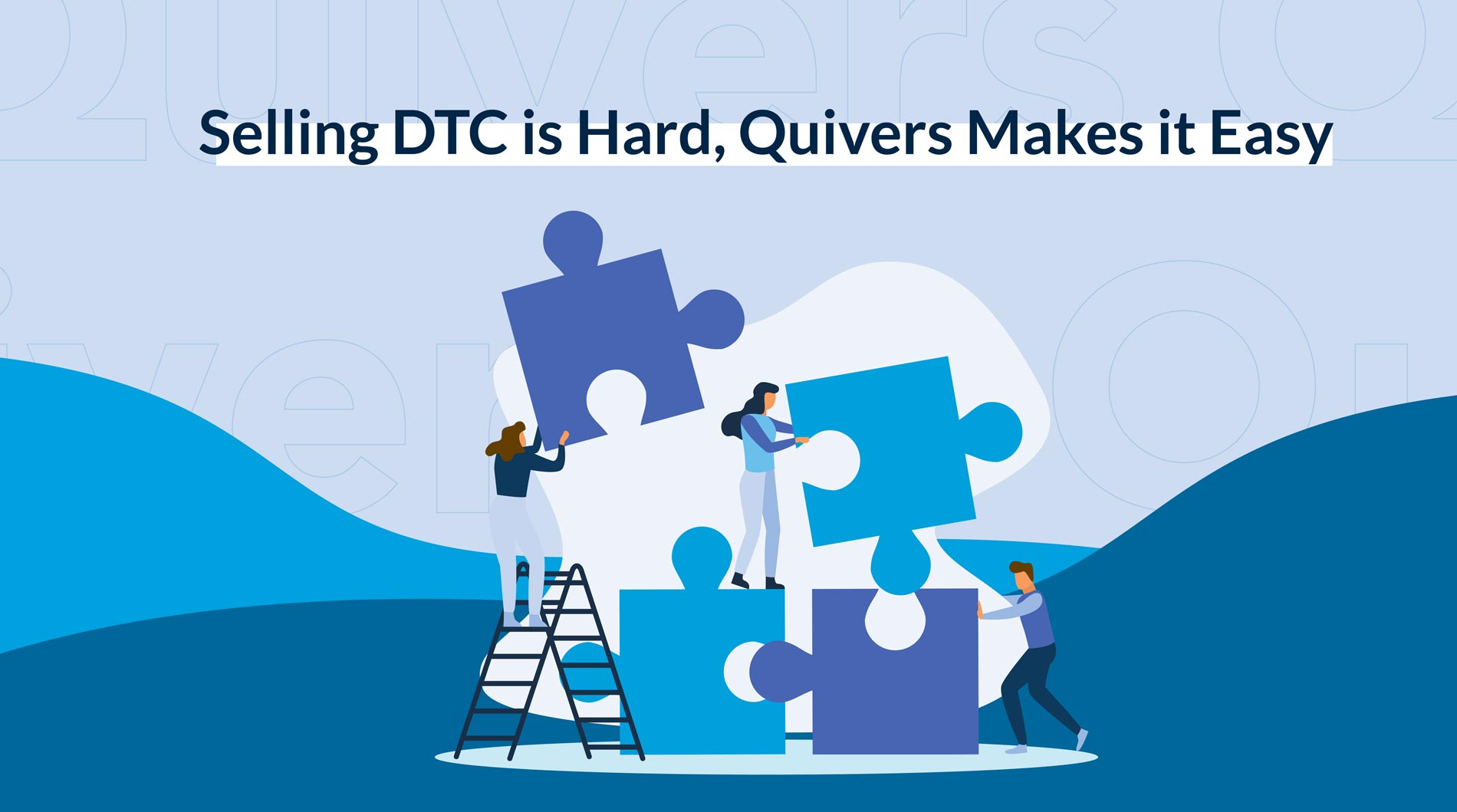 For those not selling DTC (direct-to-consumer), we have some good news and bad news.
Well, all that traffic you're driving to your brand website — it's not converting. Consumers can see your products there, but directing them elsewhere with a store locator is one surefire way to drive your marketing dollars straight to your competitors.
Sorry if that was blunt; we haven't had our coffee yet. The good news — all that traffic you're driving to your website means you are ready to start selling DTC directly to consumers.
And if you're ready, why wouldn't you start selling DTC? A whopping 88% of consumers prefer to buy directly from their favorite brands.
Why Should You Go DTC?
By selling DTC you're able to convert sales on your own website, which means you're likely to see a big upturn in overall sales and profit. Just have a look at some of our case studies to see what Quivers can do for your brand.
By selling DTC, you're also giving yourself the chance to understand conversion paths. Tracking your consumers, the products that sell best, and your retailers' stock levels will give you invaluable insight into your business — allowing you to make smarter decisions and quickly increase ROI.
What About Channel Conflict?
You tell us you've heard whispers of brand/retailer wars sparked by a move into the DTC market? Don't get us wrong, this has happened — just not with Quivers.
If a retailer hears that a brand they stock is going DTC, it is natural to fear being cut out of the deal. Fortunately, with Quivers involved, it's the opposite. Our unique brand of collaborative commerce means your retailers fulfill the orders made on your brand's website.
That's good news for you — you can go DTC without making logistical changes. And it's also good news for your retailers — they get access to a new sales channel and can de-risk larger inventory positions.
Our many retail partners will tell you that retailers love Quivers just as much as specialty brands do. Quivers is the creative commerce solution that helps everyone win big and sell more.
Quivers Can Help Make It Easy
Still, you're worried about all the different tools you'd need and if they would be compatible with your current website? Our software suite is sophisticated but simple to install and compatible with your existing page.
Just one of the many tools in our arsenal is the Quivers HoverCart. We use a single line of code to add a world-class direct order fulfillment shopping cart to your site. It functions as a simple overlay and can coexist with all of your existing plugins.
Quivers really does do it all, and if you want to go through it in more detail, let us give you a full run-through demo. We promise to have our coffee first this time!