"What is BOPIS?". Only the hottest new trend in order fulfillment.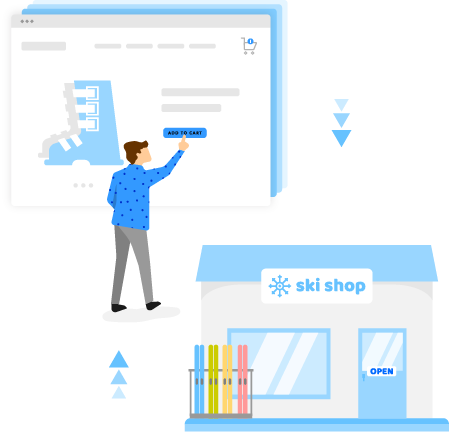 You've heard the term "BOPIS" being thrown around lately and now you're trying to figure what that means and why everyone is talking about it. Good for you for looking into it. So, what is BOPIS? Bopis stands for Buy Online Pickup In-Store. Its popularity has grown significantly over the last couple of years.
We at Quivers are excited to be the premier BOPIS service provider for many top brands. Our patented software is the best at connecting a brand's eCommerce platform with their retail partners to enable in-store pickup curbside pickup, fulfillment by retailer, and a number of incredible fulfillment options.
Why People Want BOPIS
All of these things create a better shopping experience.
In-store pickup is a fairly new fulfillment option but according to BigCommerce, 50% of consumers are already deciding where to shop online based on whether or not they could pick up in-store.
According to that same article, consumers are choosing BOPIS to:
Avoid Shipping Fees
Get Product Faster
Avoid Checkout Lines
Ensure the Product is In-Stock
This all makes sense, but what's in it for brands and retailers?
Why You Should Offer "Buy Online Pickup In-Store" as a Brand
There are many reasons to offer BOPIS as a business.
Aside from the obvious increase in conversion your brand will get capturing all those BOPIS shoppers (people looking for instant fulfillment, free shipping, etc.), brands will notice many more benefits as well. The biggest advantage may very well be the holistic approach to inventory management. By connecting brand-held inventory with retailer inventory, you have an accurate and more complete view of inventory holdings, and consumers have access to a more complete catalog available for purchase.
Another obvious one is saving on shipping costs. Because the product being sold is being picked up at the store that is already holding that inventory, your as a brand do not have to worry about shipping at all. The consumer takes care of last-mile delivery.
This also does wonders for retailers. With BOPIS, brands can help drive foot traffic to physical locations which can lead to additional purchasing at the store. This system can do a great job of stimulating the wholesale channel and supporting retail operations as well as your eCommerce experience.
Quivers BOPIS
Connect your business with independent and corporate stores.
Quivers can help your brand connect with wholesale inventory currently on the shelves in retail locations across the globe. We integrate with all major eCommerce platforms including Shopify, WooCommerce, BigCommerce and Magento.
Fill out the form below to learn more about how Quivers can help your business offer BOPIS, and much more!