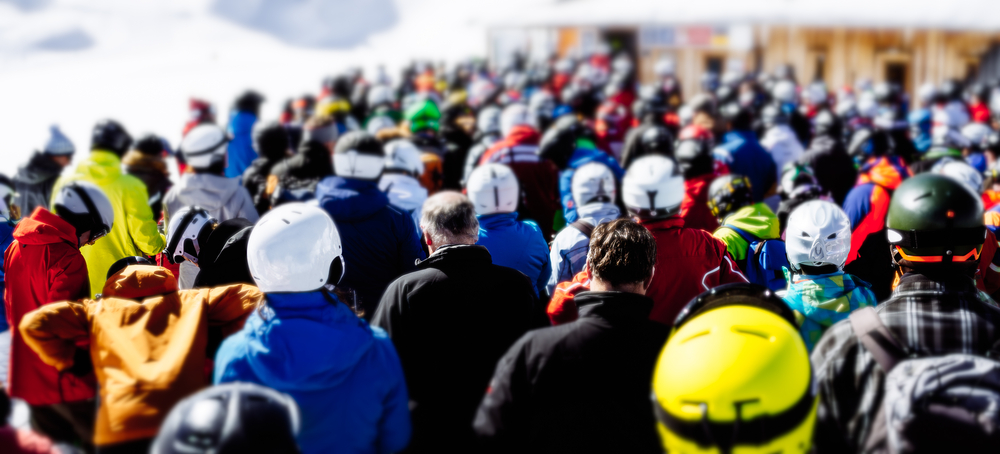 The 2022 Winter Olympics in Beijing have come to a close and our beloved winter sports (and less beloved artificial snow) have been enjoying their moment in the spotlight. Moments like Eileen Gu soaring to big air victory and Shaun White's emotional farewell to professional snowboarding are inspiring us to get out and hit the white stuff, and the multi-billion dollar snowsport industry couldn't be happier about it.
Globally, the winter sporting goods industry is expected to expand at a CAGR of 5.7% until 2028, while the winter sports and tourism economy is now estimated to top $12 billion in the United States.
There's serious money to be made… except perhaps if you're Vail Resorts. They reported net losses of $139 million dollars in the first quarter of fiscal 2022, showing that COVID-19 and a litany of #VailFails — complaints about "endless lift lines," overcrowding, and overpriced burgers in their 40+ ski resorts — will hurt them all the way to the bank.
Unlike our mismanaging friends at Vail (OK, we'll stop for now), winter sports brands and retailers have a lot to be excited about. Back in December, Snowsports Industries America (SIA), the winter outdoor sports industry's non-profit, member-owned trade association, released The SIA NextGen Study, 2021. The study focused on a diverse group of physically active young people who live within a four-hour drive of a ski area or area with winter sports activities available. Seen as a group with untapped potential to increase winter sports participation, almost a third of respondents wanted to try a new snow sport. Of these, 28% demonstrated interest in trying snowboarding, while (surprisingly), there was a significant drop in the number interested in downhill skiing at 14% compared to previous years.
The first outdoor brands that respondents associated with winter sports were The North Face, Columbia, and Patagonia. And a solid 51% of all participants made their last purchase of snow sports equipment or clothing online, either via a mass merchant (28%) or specialty retailer (23%).
The most common barriers to entry were cost, injury concerns, and a lack of skills or knowledge. This just goes to show the opportunity for specialty brands and retailers to bring more people into winter sports — by developing their online channels with great deals on sporting goods, better, safer equipment, and education to teach and inspire newcomers to try the snow and ice.
Brands and retailers can take advantage of this growing opportunity by harnessing the power of collaborative commerce. It's really taking off within the winter sports space and we've seen that first hand with some of our customers.
Using our collaborative commerce expertise, we've helped some major clients to double sell-in and greatly improve the health of their physical stores with increased stocking positions. What's more, we've tripled pro sales for one major customer. It really feels like an industry that has always aimed to be forward-thinking and innovative is becoming more sophisticated and open to omnichannel solutions by the day.
And this is exactly the vibe we got from meeting with those of you from the industry at the Winter Sports Market in Salt Lake City, UT, where despite COVID regulations, there was a fantastic turnout. We loved speaking with so many of our existing (and soon to be!) customers and sharing in their enthusiasm for the future of collaborative commerce in the winter sports industry.
The great conversations continued over at the Outdoor Retailer Snow Show in Denver, CO. We saw some powerful debates during the three days, with a lot of focus on environmental issues and diversity within the industry. The reduced capacity meant more personal time with our customers, allowing us to discuss how to make the most of omnichannel collaborative commerce and better understand the challenges that our brands and retailers face.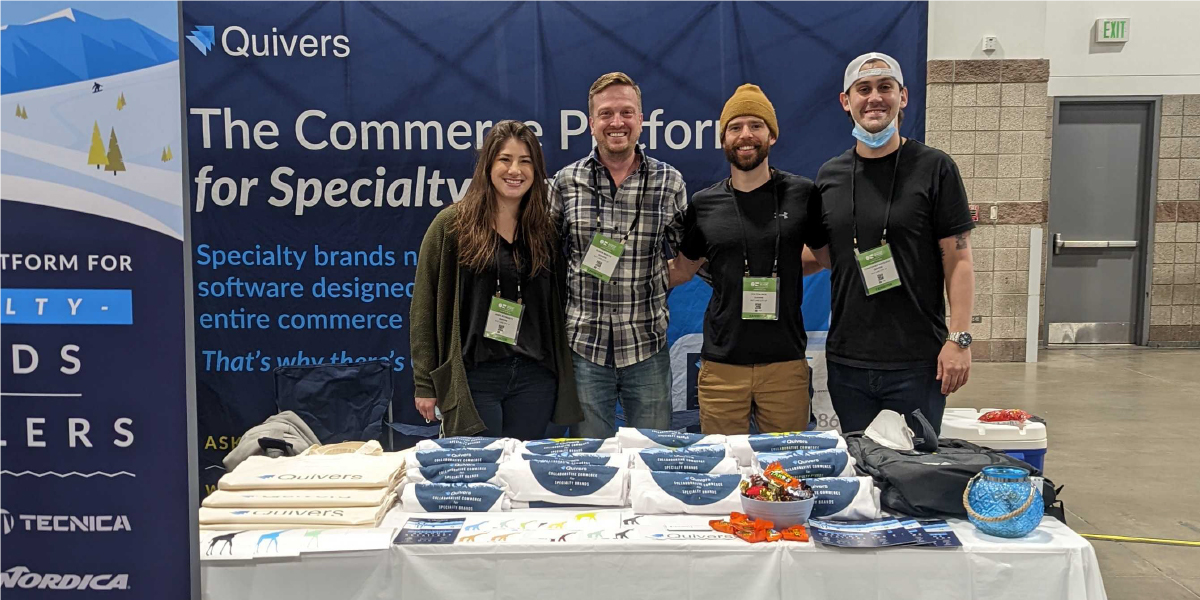 Avoid a mogul field of options and go for Quivers if you're looking for one, holistic platform to cover all of your collaborative commerce needs. Our comprehensive yet streamlined software suite prioritizes results and helps you reach peak performance in no time.
It doesn't have to be all downhill from here… Get in touch to discuss how Quivers can work for you.