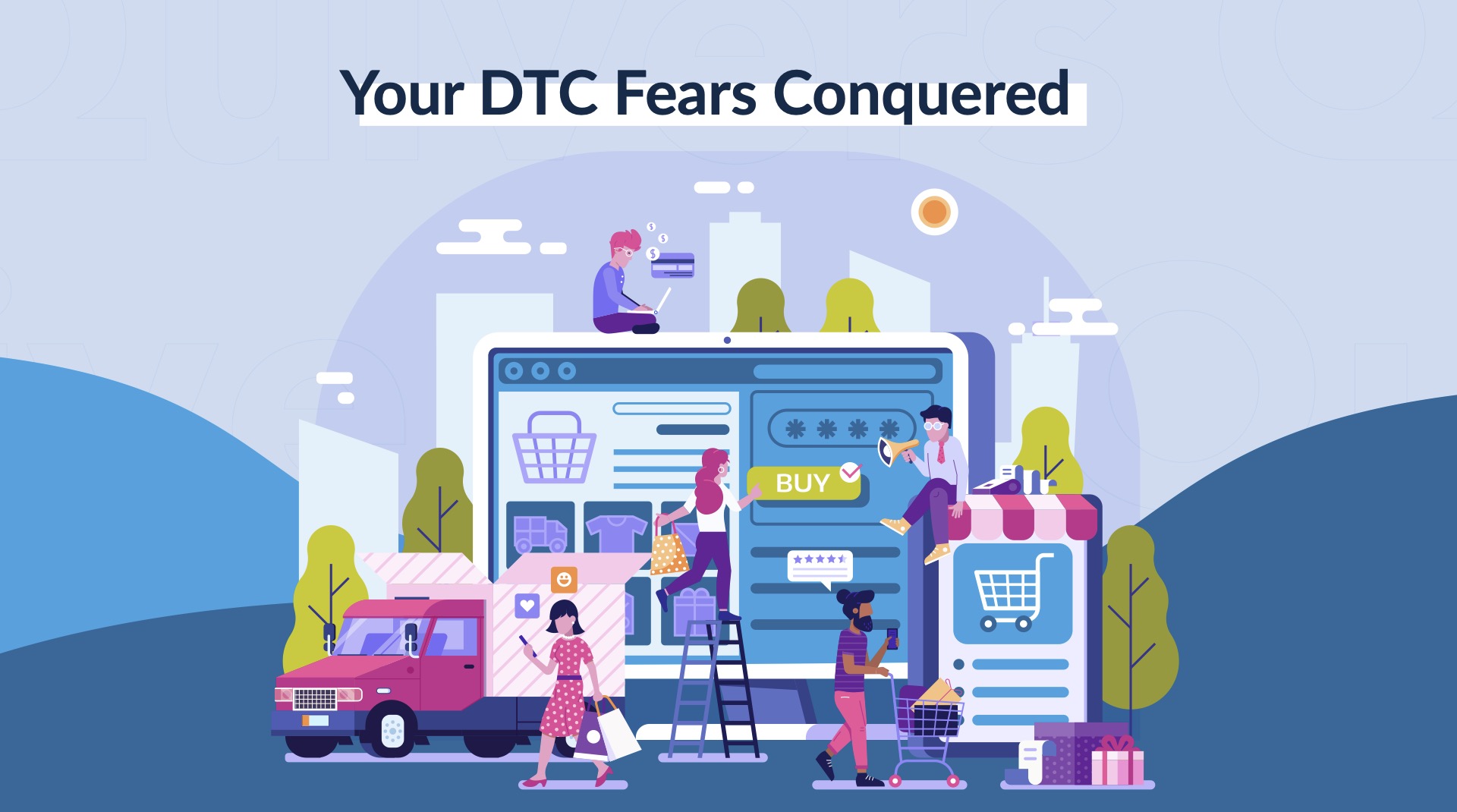 We all know direct-to-consumer (DTC) isn't easy, but sometimes it feels downright scary. So, what can you do… close your eyes and ignore it?
It's best not to — 88% of consumers prefer to buy directly from their favorite brands. As well as the great margins, DTC also provides invaluable access to your consumer base.
Still, you've got to be careful: If it's not done properly and with the right help, going direct-to-consumer can be time-consuming and costly. At times it might even feel like a horror movie, but don't scream just yet — what you need is Quivers, guiding and directing you to box-office success.
There are four fatal fears you need to be aware of if you want any chance of getting out of this one alive.
Fear 1: The Consumer
They might not be zombies, but they've certainly evolved. The turbulence of the last two years has transformed the average shopper into someone with higher demands and expectations than ever before. Thankfully what they want isn't to eat your flesh, but rather, to purchase directly from you.
As we mentioned, 88% of consumers prefer to buy directly from you. That means in-demand fulfillment options like BOPIS, Ship-to-Store and White Glove Delivery are vital in attracting the evolved 2022 consumer to your online store.
Fear 2: The Competitors
Now to introduce the real villains of the flick, your competitors. These guys are doing everything they can to guarantee your downfall, and you know what? They're working on their DTC channel right now, developing faster and more convenient fulfillment options.
So what can you do about them? You can ensure your key product catalog is online and available for purchase, offer quick, easy and in-demand fulfillment options, and work on your DTC website to provide a faster and smoother experience that won't lose consumers at the final hurdle.
This might sound a bit overwhelming, but don't get your head in a twist… find some formidable allies.
Fear 3: The Retailers
It's that part of the movie where you get together with an old rival to give yourself a better chance of survival.
Many retailers see a brand's DTC operations as competitive and threatening to their business: If consumers can buy products straight from the source, it can be appealing to cut out the middleman.
When these retailers feel like they're losing out on sales, that can cause animosity, pushback, a reduction in sell-in, and even the complete loss of certain wholesale accounts.
You need to offer an olive branch, a way to include retailers as part of a sale or the fulfillment process. Otherwise, you're living on borrowed time, especially with these monstrous silhouettes on the horizon…
Fear 4: Marketplace Giants
We get it: you're lost in the DTC maze and selling via a marketplace can feel like an easy way out. But tread carefully — major marketplaces like Amazon don't have your best interests in mind.
Selling through these behemoths is not a viable long-term solution to ecommerce. Why? Because they're competing against you with endless private label products. They sometimes even run ads on your products, driving up your media spend.
Making a pact with these characters could well and truly result in a massacre of your accounts.
So what's the solution? Turn to Quivers, the sophisticated, all-in-one answer to DTC and much more. With our powerful platform in your tech stack, you'll be well equipped to fend off any nasty surprises. We give you consistent support, in-demand fulfillment options, and a way to reinforce relationships with retailers.
When it comes to finding a satisfying conclusion to your movie, don't follow the classic horror trope of splitting up and going it alone. Instead, band together with Quivers and give your movie the happy ending it deserves.
To learn more about how Quivers can turn a nightmare into a golden opportunity, request a demo from us today.