BOPIS stands for "Buy Online, Pick Up In Store." It is a retail strategy that allows customers to make purchases online through a retailer's website or mobile app and then pick up their ordered items from a physical store location. Instead of having the items delivered to their homes, customers choose the convenience of retrieving their purchases in person from a nearby store at a time that suits them.
BOPIS is also sometimes referred to as "Click and Collect" in some regions. This approach has become increasingly popular as it offers a more flexible and efficient shopping experience for customers and provides various benefits for retailers as well.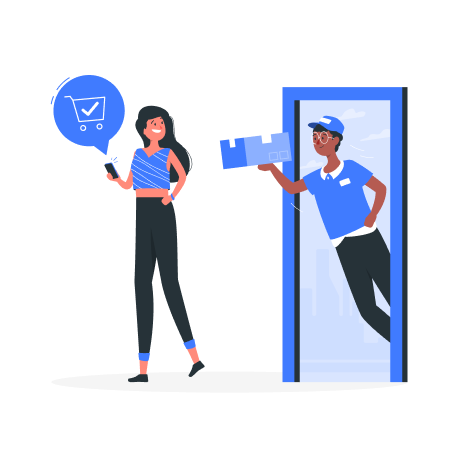 How Does Buy Online, Pick Up In Store (BOPIS) Work?
Buy Online, Pick Up In Store (BOPIS) is a retail strategy that allows customers to make purchases online and then retrieve their items from a physical store rather than having them delivered to their homes. The process of BOPIS typically involves the following steps:
1. Online Shopping
Customers browse the retailer's website or mobile app to explore the available products and select the items they want to purchase. They add these items to their virtual shopping cart.
2. Selecting BOPIS
At the checkout page, instead of choosing home delivery, customers opt for the "Pick Up In Store" option. This indicates their preference to retrieve the order from a nearby physical store.
3. Store Selection
After selecting the BOPIS option, customers can choose the specific store location from which they want to pick up their order. This could be their preferred local store or a different one that is more convenient for them.
4. Order Processing
Once the customer completes the online purchase and payment, the retailer's system processes the order. The inventory is then reserved for the customer at the selected store.
5. Order Preparation
The store's staff receives the order details and prepares the items for pickup. They may gather the items from different sections of the store or from a designated BOPIS storage area.
6. Notification
When the order is ready for pickup, the customer receives a notification, typically through email or text messages. This notification includes details such as the store address, pickup hours, and any additional instructions.
7. Verification and Handover
To collect the order, the customer provides proof of purchase, usually in the form of an order confirmation email or ID. The store staff verifies the information and hands over the items to the customer.
8. Additional Assistance
If needed, store staff can offer assistance with inspecting the items, providing any necessary information, or facilitating returns or exchanges.
BOPIS offers several advantages to customers, such as avoiding shipping costs, faster access to products, and the ability to inspect items before taking them home. For retailers, BOPIS can lead to increased foot traffic in physical stores, reduced shipping costs, and improved customer satisfaction. Additionally, BOPIS helps bridge the gap between online and offline retail, offering a more seamless shopping experience for consumers.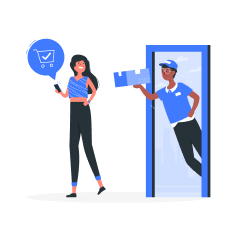 Some of the common types of software used to support BOPIS operations include:
1. E-commerce Platforms
Many e-commerce platforms offer built-in BOPIS capabilities or integrate with third-party plugins to enable retailers to offer BOPIS as a checkout option.
2. Order Management Systems (OMS)
OMS helps manage online orders, inventory, and fulfillment across different channels, including in-store pickup.
3. Inventory Management Systems
These systems ensure real-time inventory visibility across multiple locations, helping retailers avoid overselling and offering accurate stock availability for BOPIS orders.
4. Customer Notification and Communication Software
Tools that automate sending notifications to customers about their order status, pick-up instructions, and any changes related to the order.
5. Mobile Apps
Some retailers offer dedicated mobile apps for customers to place BOPIS orders, check product availability, and receive personalized notifications.
6. Point of Sale (POS) Systems
The Point of Sale (POS) system is essential for processing BOPIS orders and managing in-store pickups efficiently.
7. Curbside Pickup Solutions
Some software specifically focuses on managing curbside pickup operations, allowing customers to stay in their vehicles while collecting their orders.
It's important to note that different retailers may use a combination of these software solutions or opt for a fully integrated retail management system that encompasses BOPIS functionality. As technology continues to evolve, more specialized BOPIS software options may become available to cater to the specific needs of retailers and enhance the overall customer experience. To get the most up-to-date information on BOPIS software options, I recommend conducting a search for current solutions and reading reviews and comparisons to find the best fit for your specific business requirements.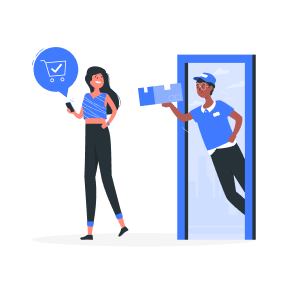 What are the benefits of BOPIS for retailers?
Buy Online, Pick Up In Store (BOPIS) offers several benefits for retailers, making it an attractive retail strategy. Here are some of the key advantages of implementing BOPIS for retailers:
1. Increased Foot Traffic
BOPIS drives customers into physical stores to pick up their orders, leading to increased foot traffic. This presents an opportunity for retailers to upsell and cross-sell additional products, potentially boosting overall sales.
2. Reduced Shipping Cost
With BOPIS, customers pick up their orders from the store, eliminating the need for expensive last-mile delivery. This helps retailers save on shipping costs associated with home deliveries.
3. Inventory Optimization
BOPIS allows retailers to better manage their inventory. By reserving items for customers who place orders online, retailers can ensure that the stock is available for the intended buyers, reducing the risk of overselling.
4. Faster Turnaround Time
BOPIS offers a quicker fulfillment option for customers, compared to standard delivery. This can lead to higher customer satisfaction and more repeat business.
5. Improved Customer Experience
BOPIS provides customers with flexibility and convenience, as they can choose when and where to pick up their orders. This positive experience can lead to increased customer loyalty and brand advocacy.
6. Reduced Cart Abadonment
BOPIS can help decrease cart abandonment rates because some customers may prefer to pick up their items rather than wait for delivery or pay for shipping.
7. Cross-Channel Synergy
Implementing BOPIS can strengthen the integration between the retailer's online and physical store operations, creating a more cohesive and seamless shopping experience for customers across channels.
8. Data Collection and Insights
BOPIS transactions provide valuable customer data, such as purchase patterns and preferences. Retailers can use this information to better understand their customers and tailor marketing strategies accordingly.
Why are more Consumers Choosing BOPIS?
As the stats above reveal, many consumers will continue using BOPIS even after the effects of COVID-19 on retail have receded. So, why does BOPIS fulfillment hold so much appeal for consumers?
1. Avoiding high shipping costs

As convenient as home delivery can be, it comes at a cost to consumers. While many ecommerce brands now offer free shipping, this often comes in the form of a free shipping threshold that requires customers to place high-value orders. If you're only after one or two cheaper items, the shipping fees just aren't worth it.
Unsurprisingly, high or unexpected shipping costs are one of the most common reasons for cart abandonment in ecommerce. According to a survey by Forbes, 77% of consumers have abandoned a purchase due to a lack of 'satisfactory' shipping options, while 45% have abandoned cart when their order value didn't qualify for free shipping.
Buy Online Pick-up In-Store allows consumers to sidestep this problem. They still get the hassle-free process of ordering online, but without the sting of shipping.
2. Faster Order Fullfillment
Delayed gratification is a huge part of the customer experience in ecommerce. When a customer clicks 'purchase', they know they'll have to wait a painful few days before their order is actually in their hands.
But this lag between ordering and delivery is shrinking. Same-day and next-day delivery expectations have rapidly increased amongst consumers during the pandemic. Today, 56% of consumers aged 16-34 expect a same-day home delivery option to be available to them.
Despite this, just 26% of store-based retailers in 2021 offered same-day delivery, mostly due to the high shipping costs and coordination required.
BOPIS avoids customers facing lengthy wait times for orders by removing shipping from the equation entirely. Because items are plucked right from the shelf, BOPIS orders can be fulfilled and ready for pick-up in as little as an hour, beating even the fastest home delivery offerings.
3. Making sure that items are in-stock
How many times have we browsed for a product online, only to go in-store and find that it isn't available? As well as resulting in a wasted journey, it undermines confidence in a retailer's ability to deliver (no pun intended).

Stock-outs and supply chain issues have been a constant feature in pandemic retail, and this has had a big influence on customer behavior. McKinsey's 2021 holiday survey found that 40% of consumers started shopping for gifts earlier last year due to concerns over shortages and/or delayed shipping.
In this climate, BOPIS services act as an insurance policy against stock-outs. Customers get a guarantee that the product of their choice is waiting for them in-store.
Sell online & fulfill through partners.
For direct fulfilled orders. Lower rate available with annual commitment.
Take partner-fulfilled commerce to the next level.
For direct fulfilled orders. Lower rate available with annual commitment.
Advanced features and support for large orgs.
For direct fulfilled orders. Lower rate available with annual commitment.
Sell online & fulfill through partners.
For direct fulfilled orders. Lower rate available with annual commitment.
Take partner-fulfilled commerce to the next level.
For direct fulfilled orders. Lower rate available with annual commitment.
Advanced features and support for large orgs.
For direct fulfilled orders. Lower rate available with annual commitment.
Fill out the form below to learn more about how Quivers can help your business offer BOPIS, and much more!